This web site features bios, MP3s, tour dates, web links, and reviews for the exciting and diverse COMPANY OF HEAVEN NYC roster.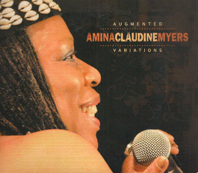 You are listening to:
"Soul Funk No. 1"
Amina Claudine Myers Trio

From the 2 CD set "Augmented Variations" released 2009 on Amina Records.
Live in concert on January 10, 7.30 pm, Minetta Lane Theatre, Winter Jazz Fest.