This web site features bios, MP3s, tour dates, web links, and reviews for the exciting and diverse COMPANY OF HEAVEN NYC roster.
You are listening to: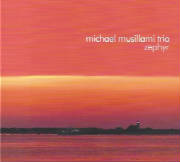 "Remembering Dawn" (In Memory of Dawn Hochsprung)

Michael Musillami Trio

From the CD "Zephyr" release date October 6, 2015 on Playscape Recordings.
The band is on tour in Europe in March 2016.